Easy to use, powerful results
With Addio Control Center you can easily configure your Addio Digital Relay Box in hundreds of different combinations. The configuration is done using checkboxes and drop-down menus and no "programming" skills are needed, still it's a very powerful tool with few limitations.

To configure a relay box, you connect it to your computer via USB. The entire configuration can be done at your desk or when the relay box is already installed in a vehicle. Testing your installation is easy due to live data presentation in the software.

Save your configurations in a profile for later use, or when you have multiple installations.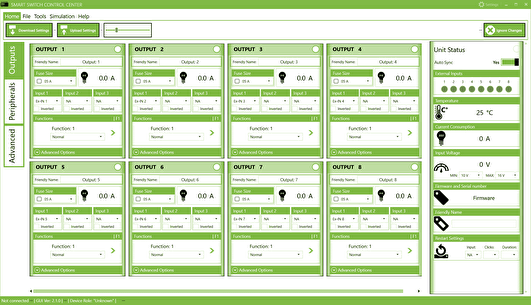 Addio Remote is a mobile application for mobile phones and tablets. It works as a remote control for the advanced models of Addio Digital Relay Boxes. Addio Remote connects to the relay box via Bluetooth.

Addio Remote is compatible with DRB-9012-8 ADV and DRB-5024-8 ADV.

The mobile app is dynamic and all settings are saved in the relay box. This makes it possible to use several mobile devices for the same relay box, and to use the same mobile devices for several relay boxes. The settings are collected from the relay box when the app connects to it, and the buttons customized for the specific box are displayed on the mobile device. Mobile app is available both for iOS and Android

To use Addio Remote the external BLE 5.0 to CAN module has to be connected to the unit on the RJ 10 connector. Up to 2 phones could be connected at the same time to operate the unit. This could be a fixed monted tablet in combination with your hand held smart phone.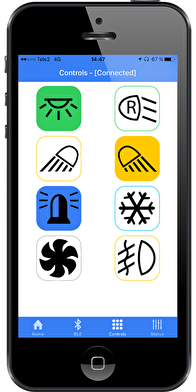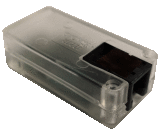 Visit us
Addio Electronics AB
Humlegatan 27A
SE-722 26 Västerås
Sweden