Put an end to mechanical fuses,
relays and switches!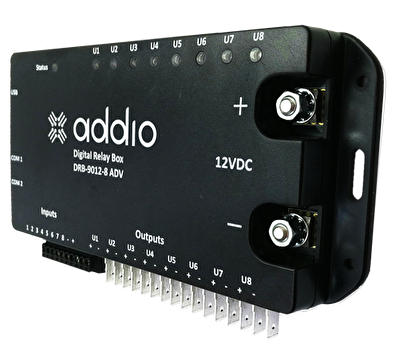 In vehicles and industry...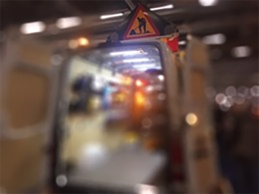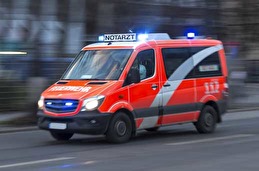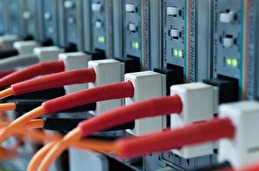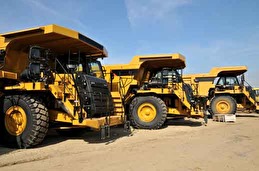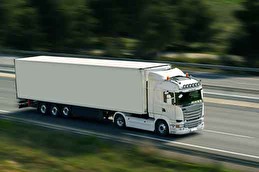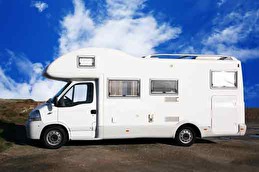 CHOOSE FROM VARIOUS FUNCTIONS...
Lots of possibilities in one box!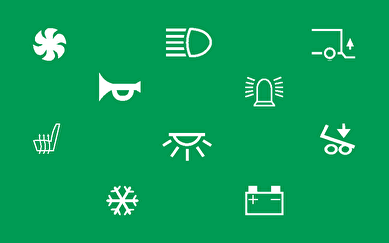 • Beacon
• Extra lights
• Fans
• Sirens
• Worklight
• Heaters
• DC Motor
• Cooling
• Displays and signs
And more....
• Fuse size 5A - 25A
• Switch/relay function
• Toggle function
• Fixed, only fuse and UVP
• Timers
• Blinking output
• 1-3 input sources for each output
• Voltage protection
• Digital temperature monitoring
Do you want us to tell you more about all the possibilities, applications and functions?
Add your email address in the field and press the button and we will contact you.
Fast and easy setup, with userfriendly interface
Addio Control Center is developed for a great user experience. It's easy to learn without any prior skills.

The tool offers great flexibility to easily create many different combinations of functions.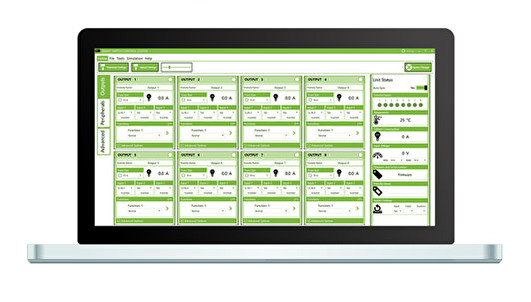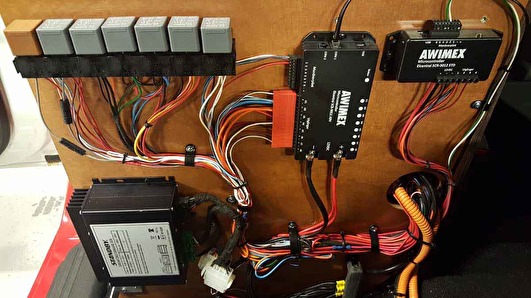 Addio's relay boxes offer clean wiring and fast installation in tight spaces in cars, special vehicles and industrial applications. Instead of a number of separate relays, you get the same functionality inside one of Addio's relay boxes, which makes the installation much quicker and cleaner. If you have any special demand except a normal relay function you will gain even more due to wide range or selectable functions!
CONTROL WITH A SMARTPHONE

Addio Remote is a mobile app which controls all your extras, whether you're inside or outside the vehicle. Use it on your mobile phone or tablet.

Addio's product range consists of configurable microprocessor based digital relay boxes with accessories. The relay boxes have MOSFET technology for high current switching and long lifetime.
Addio Digital Relay Box for 12V and 24V
The relay boxes come in different models which are adapted for 12V or 24V applications and have 4-8 outputs that can handle up to 25A. Each output has voltage and current monitoring for instant protection from short circuit and over load.
The Addio Hand Controller can be used for both controlling the applications of the relay box and to indicate the status of the applications.

The Hand Controller has 15 configurable RGB LED illuminated buttons and connects easily to the relay box with a RJ10 connector.

"The biggest advantage is the flexibility..."
"We use the Digital Relay Box for all types of cars, especially when it comes to larger installations like fire trucks. The relay box is used to control all equipment such as blue lights, warning lights, flashlights and work lights.

The Digital Relay Box provides us with a faster, smoother and cleaner installation with fewer connection points, which also takes up less space.

The biggest advantage is the flexibility of the relay box. It gives us so many possibilities."

- Stefan Redin, El & Larmcenter AB, Åkers Styckebruk, Sweden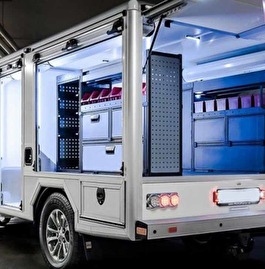 Enter your e-mail and a message and we'll get back to you!
Visit us
Addio Electronics AB
Humlegatan 27A
SE-722 26 Västerås
Sweden